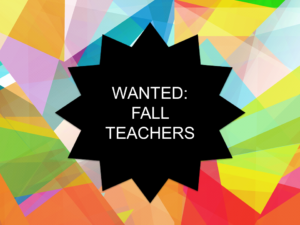 Children's ministry is so important.
A survey — by the International Bible Society — indicated 83% of all Christians make their commitment to Jesus between the ages of 4 and 14, that is, when they are children or early youth. The Barna Research Group surveys demonstrate that American children ages 5 to 13 have a 32% probability of accepting Christ, but youth or teens aged 14 to 18 have only a 4% probability of doing so. Adults age 19 and over have just a 6% probability of becoming Christians. This data illustrates the importance of influencing children to consider making a decision to follow Christ.
Our children just learned about God's miraculous mission at VBS and now we challenge you to join the mission and help build a solid faith foundation for our children!
We are looking for missionaries to serve in all ages and all classes starting September 4. Sign up here:
Fall Quarter Teachers