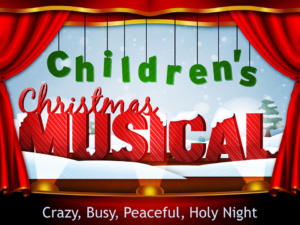 Kingwood Church of Christ Auditorium
All elementary students are currently meeting on Wednesday nights at 7:00 p.m. to practice for this musical.
Kids in grades kindergarten-5th grade:
This year's musical is about a family that is so busy with school, work, and baking that they ALMOST miss the most important celebration of this time of year….JESUS IS BORN for us! This is one of our mission opportunities to share the news of Jesus to our community!