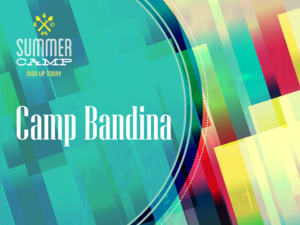 DEADLINE TO REGISTER WITH CAMP BANDINA IS JUNE 20!
Middle School students who have completed 5th Grade thru 7th Grade
Please complete the forms found at the two links below and submit to Camp Bandina per the instructions on the forms.
Please complete the transportation form below so that we will know who needs a ride to camp.